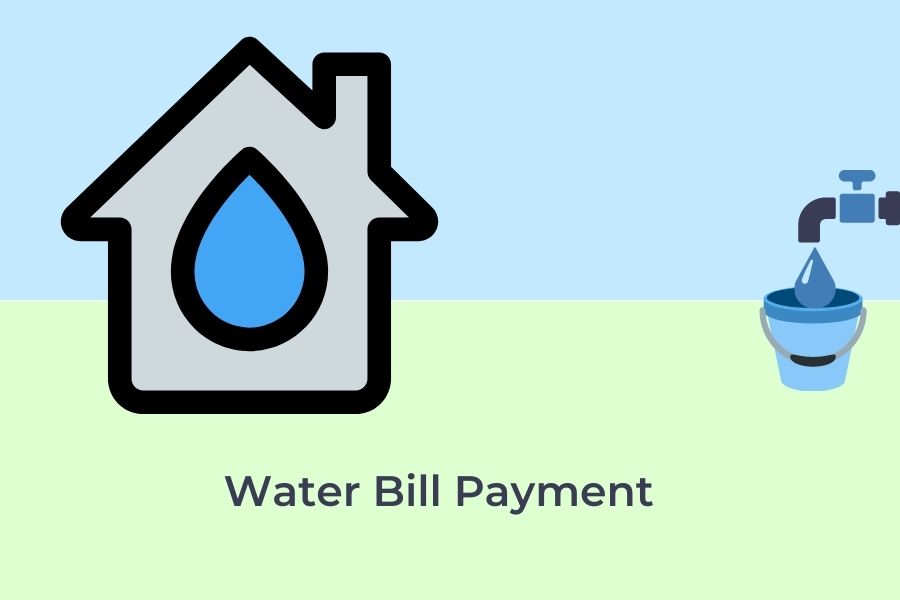 There are several ways to pay your water bill online. You can use a credit card, debit card, phone pe, or google pay. Some water companies also offer flexible payment plans.
You need to enter your account number and consumer ID to pay your water bill online. The bill is then sent to your email address. You can schedule payments or view a sample bill. You can also make payments in person, by phone, or by mail.
Water companies generally accept credit cards and debit cards, although some have fees for using them. Many water companies also accept checks. If you want to pay by check, you should mail it a few days before your due date.
Using your bank's online bill-pay service is a convenient way to pay your bill. It can eliminate the stress of paying late and help simplify your budget. Some water companies also offer automatic payments, saving you time.
Here we can discuss several platforms to pay water bills online. you may chech it,
Water Bill Payment Online platform
1. Water bill payment online on Paytm
It is easy to pay your bill on the internet with Paytm with just the steps below. The entire process will take less than one minute to complete. To pay for your water bill using Paytm, follow these instructions in the following paragraphs:
On the website-
Log into Paytm's website. Paytm site.
Go to "All payment options" under "Recharge and Pay bills on Paytm."
Then, click on 'Water Bill.'
Select the water supply board you want to use.
Select the type of service you want to use (if you have one).
Enter the "customer identification number' (such as Consumer Number Connect Number, Connection Number K Number, etc.)
Click on the 'Proceed' button to examine the amount of your water bill.
Choose your preferred method of payment and make the payment.
2. Freecharge For Online Water Bill Payment
Payment for your water bill is just a few clicks away using Freecharge. More than 27 million customers have Freecharge.The online payment of your water bill is an effective method, especially when you're short on time. There is no need to worry about paper bills or cheques.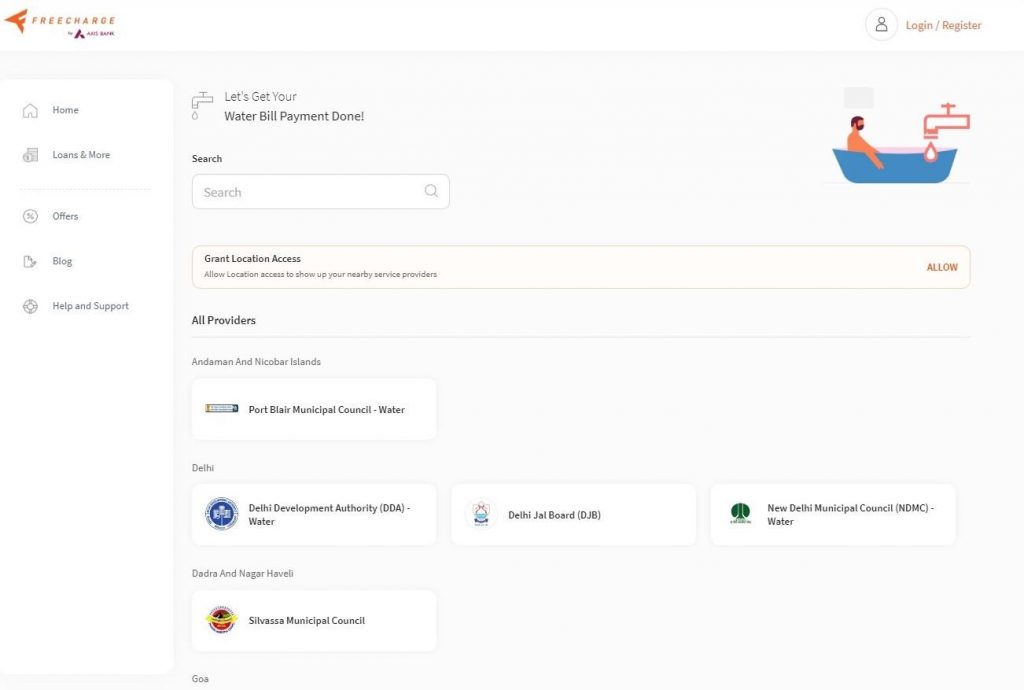 Water bill payments online provide you the flexibility to pay anytime and anywhere. Freecharge can provide easy assistance to pay your bills hassle-free within minutes.
3. Pay Utility Bills Via Google Pay
Google Pay is the most well-known UPI app for online transactions with an account number, a bank account, a QR code, or both. Every business today supermarkets to small-scale fruit shops accepts online payments. Google Pay enables you to make payments for your utility online, which makes the app more beneficial for users.
Go to Google Pay on your mobile phone.
Scroll down to the end to the bottom.
Find and click on the option "Add New Payment'.
Next, choose the 'Bill Payments Option.
Click to select the billing company's name in your search results. Make the payment.
Choose an account.
Choose one of the following options is available: Make a specific amount. Enter the desired amount and then tap to make a Payment.
Pay the available bill. On the bill pay screen, press Pay Bill.
After you have completed the payment, review the bill to verify that the transaction was successful.
The amount will be taken from the account you've set up through your Google Pay app.
You may like to Read