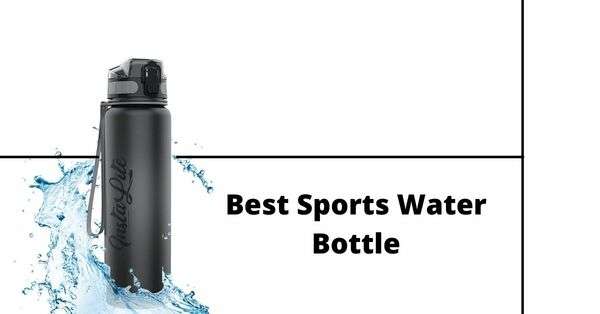 Do you drink enough water daily? According to studies, 80 per cent of Indians aren't. Drinking insufficient water for a reason, they face headaches, weight gain, joint pain, skin problems and wrinkles.
You need to drink 3-4 liter of water per day if you want to look your best. A water bottle is a great way to stay hydrated. You can take your water bottle everywhere, from the house to the office, the dinner table, and even to the gym or sporting time. The Sports water bottle was our top choice for best overall uses.
Sports water bottle Price list
Sports water bottle Review
1. Cello Puro Plastic Sport Water Bottle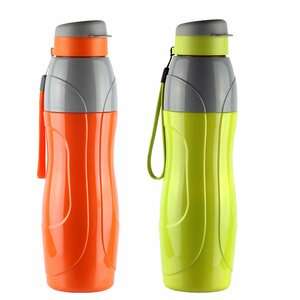 Overview:
Price – ₹ 334
Rating – 4.3/5.0
Break & leakproof
Safe to freeze
100% BPA free, food-grade plastic
Easy to clean with a mild detergent
These bottles combine style and quality with a variety of durable colours and offer a high level of durability. These bottles are lightweight and compact, so they can be used every day. They are 100% food-grade plastic and highly safe to use.
This bottle is ideal for cold beverages kept cold for a few hours. Please note that it does not have heat retention and cannot be used to retain hot drinks.
The flip-top flip-topped cap seals the bottle entirely and prevents leakage when placed on its side. A handy wrist strap allows you to carry it easily and hang it if needed.
---
2. Milton Alive 750 Stainless Steel Water Bottle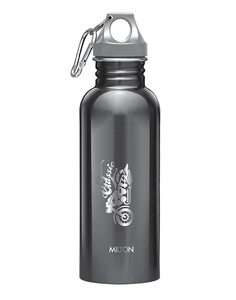 Overview:
Price – ₹ 269
Rating – 4.2/5.0
Made of stainless steel
Rust free water bottle
100 percent Food Grade
1 Year Warranty
This bottle features a screw top and a handle that makes it easy to transport. It is also designed for a firm grip making it the ideal partner for all your sporting adventures. Single Wall Refrigerator Steel Bottle with Inside Outside Stainless Steel Made of Grade 304.
The bottle is easy-to-clean and maintain. Use mild detergent or dishwashing liquid to clean the inside and use a bottle brush to clean it. The unique shape of this bottle makes it easy to transport at school, work, and on the road. It has leak-proof technology which makes it easy to use.

---
3. Cello Puro Steel-X Benz Stainless Steel Water Bottle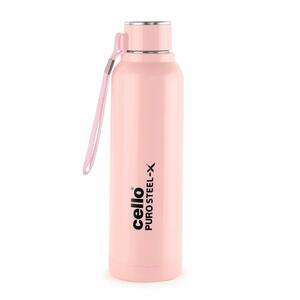 Overview:
Price – ₹ 567
Rating – 4.0/5.0
Food safe and Odourless
Safe to freeze
BPA free plastic
Easy to clean with a detergent
An inner steel layer and an outer plastic layer for cold beverages. This bottle is suitable for storage and cooling cold drinks for up to 24 hours. Double Insulated Wall The bottle is made with food-grade inner steel and is safe for beverages. The sleek shape ensures that it can be carried with ease.
It is easy to clean and more environmentally friendly than regular plastic bottles.

4. Boldfit Plastic Gym Typhoon Shaker Bottle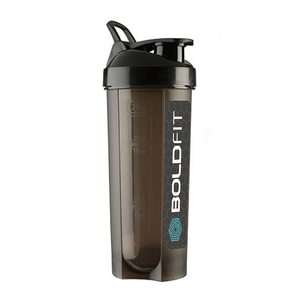 Overview:
Price – ₹ 299
Rating – 4.1/5.0
100% Bpa Free
Ultra Tight Screw On Lid
Ultimate Pro Workout Supplement Bottle is 100% BPA Free and has no toxins or harmful chemicals. The Typhoon Shaker Blender Mixer works like a blender blade. Shake to create a new blend and a more consistent blend, which will result in faster and better body absorption.

5. InstaLite Unbreakable Sports Water Bottle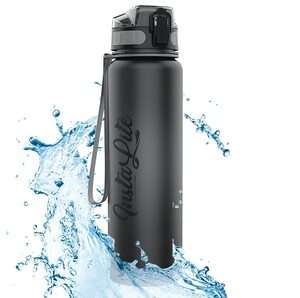 Overview:
Price – ₹ 1199
Rating – 4.3/5.0
Bpa Free Non-Toxin Material
Stylish Design
The InstaLite bottle's velvety soft surface provides a great feeling while still maintaining a modern, stylish and practical design. This bottle has been specially designed to be easier to grip. It is lightweight, compact, slimmer and easy to carry.
No matter if your friends and family are into cycling, hiking, camping or fitness, your gift idea will be appreciated by them all. All InstaLite Sports bottles come with a Protein mixer blender ball.

Related Article: