Percentage of water in a human body
The percentage of water in a human body depends on age, gender, and body composition but is typically around 60%. For instance, infants have a much higher percentage of 75%, while adults typically range from 45-60%.
Water is essential for the proper functioning all of the body's systems. It allows the exchange of gasses, nutrients, and minerals. It protects the spinal cord and brain, and it lubricates the joints. In addition, it plays a role in a variety of enzymatic reactions.
A person's nutritional status and fitness level can also affect the percentage of water in a body. People who are obese tend to have less water in their bodies than lean people. Similarly, fit people have a higher water content.
Almost every cell contains water. It dissolves certain vitamins, and it helps carry nutrients and oxygen to other parts of the body. It is also the building block for many neurotransmitters.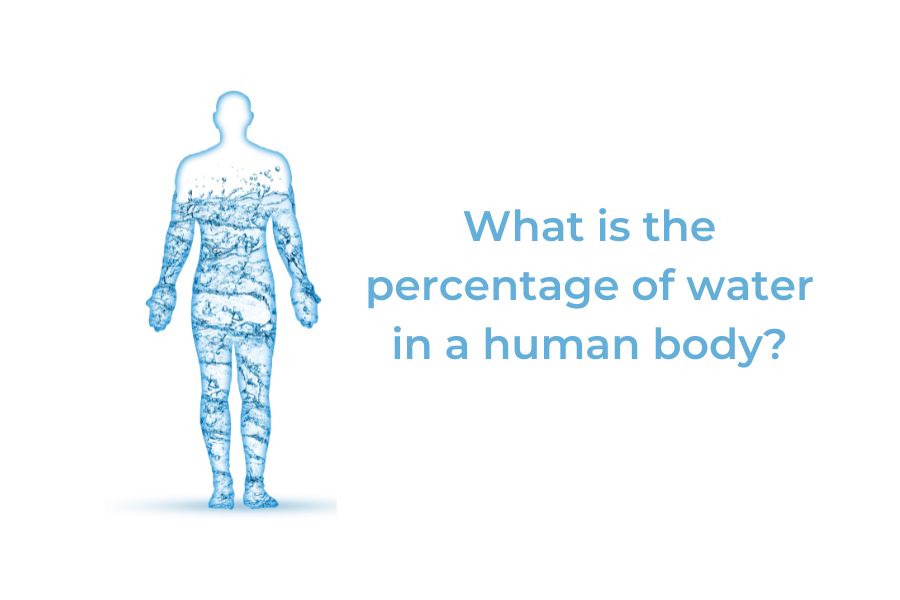 One-third of the body's water is stored outside of cells. Another third is in cells. Several organs have high water content, including the liver, the heart, and the kidneys. But it's important to understand that the driest parts of the body are the bones and teeth.
The body's water percentage is lower in elderly people, as they're more likely to become dehydrated. As well, the total body water can be affected by environmental temperature. This is especially true when a person is in a hot environment.
A body's water percentage varies by age, gender, and sex. It also changes based on the amount of water a person is drinking.
Related Question: