MI smart water filter is a five-stage purification system, but Their pretreatment & post-treatment is different from others. PPC Filter (Polypropylene Cotton + Activated Carbon), RO & PAC is purify water & in-tank UV sterilization kills 99.99 % microorganisms completely. It sterilizes the water every 4 hours for a full 25 minutes. If you are interested in different new technology, you can buy this.
Overview:
Mi Water Purifier has a 5-stage water filtration purifier.This purifier uses both UV & RO technologies.
The RO membrane removes any heavy metals, scales and organic matter. It also has a PP filter (polypropylene), and an activated carbon filter that captures large visible particles and residual chlorine, colour and odour.
The Activated Carbon filter removes organic substances and odours. The last stage on the storage tank uses UV light to kill 99.99%bacteria and viruses from the water.
You can connect this water purifier to WiFi; the Mi Home app will display the filter's life. The filter's life expectancy will vary depending on how much water is filtered in this water purifier.
After the expiration of the filter, you don't need to contact service people. The users can all remove and replace the filters once they reach the end of their useful life. You can remove the lid to access the filters.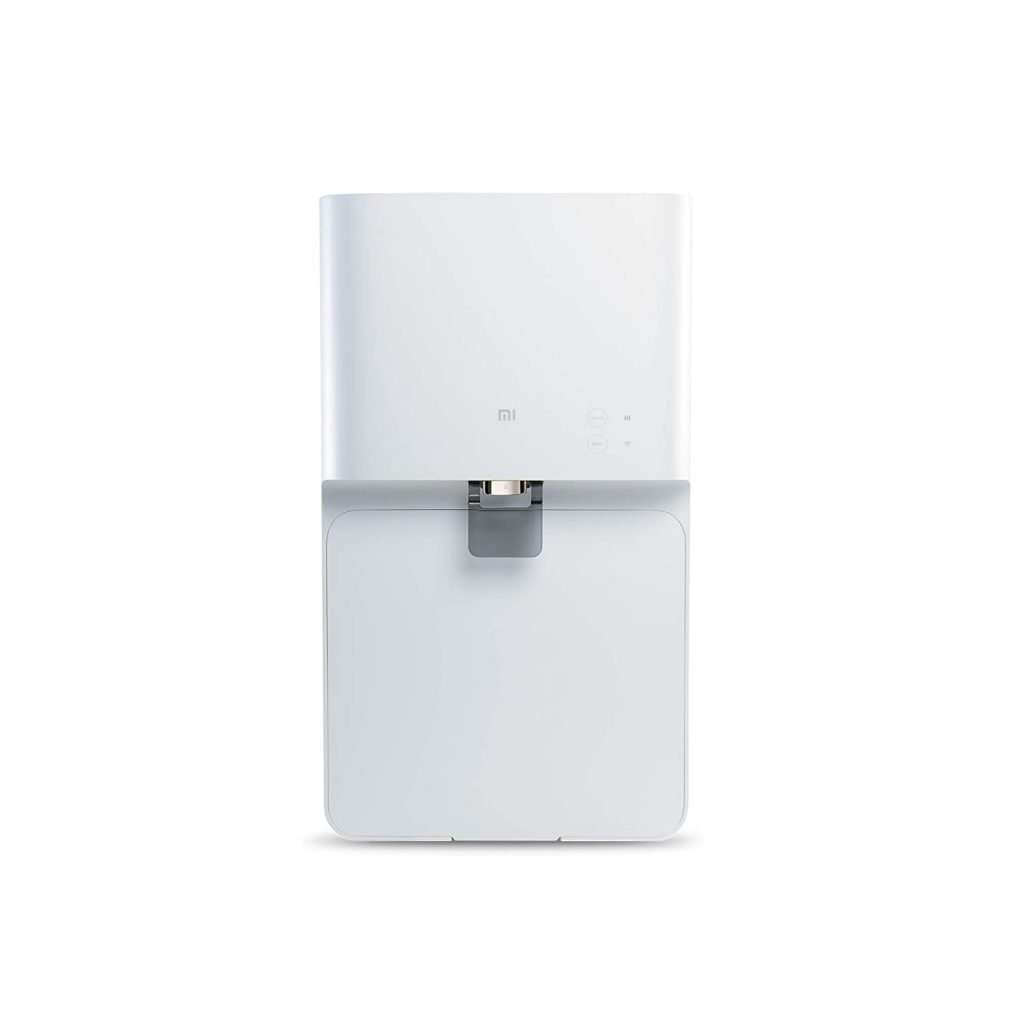 Mi Smart RO Feature:
Technology: RO + UV + Mineraliser
Storage Capacity: 7L
Purification stage: five Stage
Smart App Connectivity
In-Tank UV Sterilization
Real-Time TDS Monitoring
Warranty: 1 year
Expert Review:
• Smart App Connectivity – You can connect this water purifier to the Mi Home app using your Wi-Fi connection to enjoy its benefits.
• Real-Time TDS and Filter Life Monitoring – You can use the smart app to track current water quality, real-time TDS levels, filter life and UV sterilization status
• In-tank UV sterilization– This smart water purifier comes with a UV light that ensures that all water is free from microorganisms.
• PPC filters effectively block large and visible particles and deeply trap residual chlorine, organic particle, colour, odour and other harmful suspended particles.

Pros
Smart App Connectivity
In-tank UV sterilization
Real-Time TDS Monitoring
Cons
New in the water purifier field
Mi Smart RO Water Purifier Video Review
Do you need to buy the Mi smart RO Water Purifier?
The Mi Water Purifier is an excellent option if you live somewhere with poor water quality. It can connect to your WiFi to keep you informed about the status of the water. You will need to replace the filters regularly.
Before you buy a RO, however, it is a good idea to test your home's water TDS. The Mi Water Purifier is not required if the TDS level is below 200. In this situation, you can go with UV+UF water purifier.