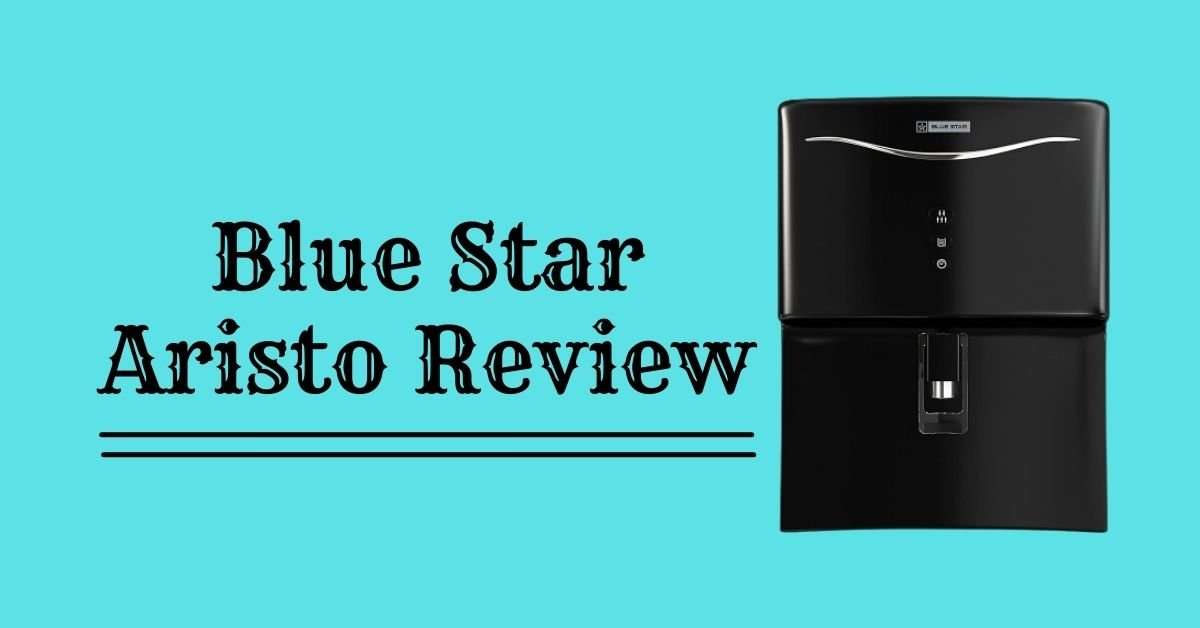 The blue star Aristo water purifier comes with 7 stages of purification with a 7 liters storage capacity. The purification technology used RO, UV & UF. It is a complete water purification system give you 100% safe & tasty water. You can use a Blue star Aristo water purifier for any source of water like municipality or groundwater.
The price of this water purifier is 13900/- rupees but you buy it huge discount price on any online e-commerce website. The price varies from 7000/- to 8000/- on the amazon website.
Blue Star Aristo Review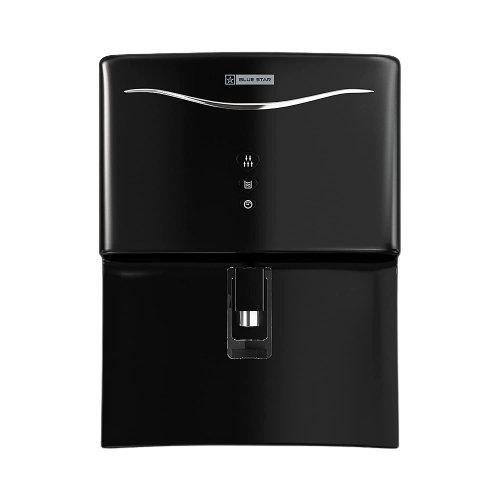 Key Feature:
Triple layered RO+UV+UF protection
7 Stages purification
Storage Capacity: 7 litres
Aqua Taste Booster (ATB)
UV fail alert
Copper impregnated activated carbon filter
Installation type: Wall mount/counter top
Tank full indicator
Child Lock Button
Stages of Purification
External pre filter
Pre-carbon filter
RO membrane
Post Carban filter with ABT
UV lamp
UF Mambrane
Blue Star Aristo water purifier video Review
Expert Review
The blue star company offer free installation in this product & also you get 1-year warranty of On-site Service. Customer Needs to Toll-Free Number (1800 209 1177), Service Engineer will Come to the Site to Get the Product Repaired or Inspected. The warranty covered manufacturing defects.
Blue Star Aristo uses a copper impregnated activated carbon filter that removes all kinds of organic impurities, removes bad smells & makes odourless water.
Blue Star Aristo uses an advanced purification process with seven stages to ensure that your water is safe, pure, and delicious. The water purifier made by Blue Star offers an impressive capacity for purification of up to 12 litres per hour. The exceptional purification capability of this purifier is due to the super-efficient and top-quality RO membrane.
The Child Lock Button will save the water purifier from excessive water uses or drain in your absence.
Blue Star Aristo RO+UV water purifier comes with all typical indicators, including Purification On, Full Tank Indicator and low inlet water pressure. These advanced alert systems help you to operate a water purifier efficiently.

Pros
Aqua Taste Booster increase water taste
7 Stage Purification with RO+UV+UF
Child Lock Button
Low Pressure Alert and UV Fail Alert
Purification Capacity of up to 12 litres/hour
Cons
No TDS controller to control water TDS as per your requirement.
Related Article: