Are you using RO water purifier for your home?
If the answer is yes, this article for you. You are getting the right information, if you are buying a new water purifier or your water purifier is very old. The basic knowledge about your water purifier, purification process & function of spares parts helps you to get pure drinking water continuously.
Some times we are suffered due to the water purifier suddenly shut down due to any equipment failure or filter cartage expire. If we have basic knowledge about RO water purifier spares parts, then easily we can solve the issue. If any parts do not work in your water purifier & still your family drinking this water, it is not safe for your family.
RO Spare Part lists
RO Booster Pumps
RO Cabinets (Body)
RO Membranes
UV Components (UV Lamp, UV Barrel, UV Choke etc.)
Adaptors and SMPS
Filter Housings
Inline Filters
RO Fittings
RO Piping
Solenoide Valves (S.V.)
Taps or Faucets
1. RO Booster Pumps: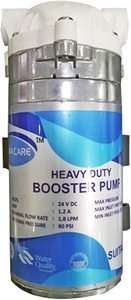 The RO booster pump increases the inlet water pressure in your water purifier. The normal pressure water can not pass through the RO membrane. So RO booster pump is an essential part of your water purifier. The RO membrane is the main component of RO water purifier spares parts.
If you want to buy it, different models are available on the e-commerce site.
2. RO Cabinets: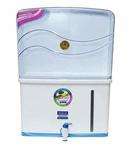 RO cabinet is a frame of the RO water purifier. All water purifier is attached to the RO cabinet. Some times you observe water leakage in your old water purifier due to broken cabinet & you are thinking to change complete water purifier.
Replace RO cabinets is the best solution with respect to a complete water purifier.
3. RO Membranes: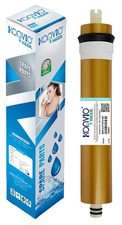 RO membrane is the heart of any water purifier, it can remove 95-99% impurities from the water & make pure drinking water. The RO membrane life depends on the product quality & also feed water quality. The RO water purifier spares parts RO membrane is a heart of any water purifier & it needs to replace every 2-3 years depend on water quality.
The Home water purifier used 75 GPD or 80 GPD category RO membrane & it is available in an online e-commerce site.
4. UV Components: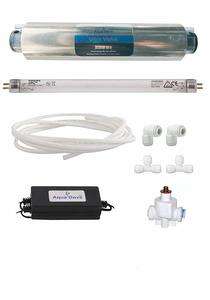 A UV component in a water purifier kills microorganisms present in the water. If you drink water contaminated with bacteria, the organism can embed and replicate in your digestive system. Ultraviolet radiation kills bacteria, viruses, parasites, fungi and makes it safe for drinking water.
UV lamp radiation at 254-nm wavelengths disrupts DNA in pathogenic microorganisms so that they cannot reproduce. Drinking ultraviolet light water prevents bacteria from spreading the disease. RO water purifier spares parts ultraviolet component plays a major role in the water purification process. The ultraviolet rays kill 99.99 bacteria, viruses from the water.
5. Adaptors and SMPS: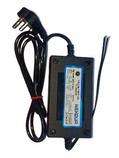 Adaptors and SMPS are widely used in domestic RO systems to provide electrical connection without changing the voltage. This SMPS is manufactured using excellent grade basic materials in conjunction with defined market standards in our well-equipped production unit.
6. Filter Housings: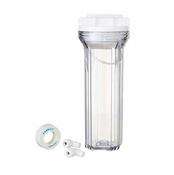 A filter housing is a casing around the filter cartridge. Filter accommodations are available in a variety of sizes and styles. The design of the filter housing depends on several factors.
The water enters through the inlet nozzle of the housing after it directs the flow to the inside of the filter cartridge. The filter cartridge separates the contaminants from the fluid. After this process, clean fluid comes out of the outlet nozzle.
7. Inline Filters: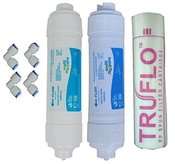 RO water purifier has multiple inline filters like Sediment Filter, Carbon filter etc. This filter protects the water purifier from dirt, sand and volatile organic compound.
Inline filter 10 "sediment and carbon all types of RO water purifier filter replacement simple and easy, save service cost and time. The inline filters like Sediment & Carbon filter is another vital RO water purifier spares parts, it protects RO membrane & other parts from dirt, sand and volatile organic compound.
8. RO Fittings:
9. RO Piping: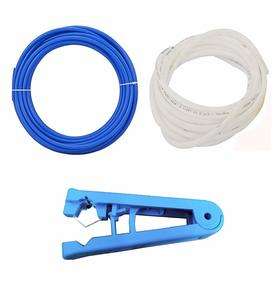 10. Solenoide Valves (SV):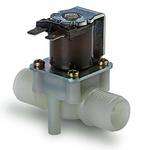 The solenoid valve is an electro-mechanical valve usually employed to control the flow of liquid or gas. There are different solenoid valve types, but the main variants are either pilot operated or direct-acting. Pilot operated valve, the most widely used, uses the system line pressure to open and close the main hole in the valve body.
While directly operated solenoid valves directly open or close the main valve hole.
11. Taps or Faucets: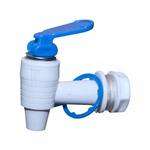 These taps are food-grade, high-quality polythene for all types of RO purifier or water filters.
Fits for common RO water filter available in India are compatible with many RO brands and models – countertop, desktop, stand-mounted, wall hanging, under the sink, to be used in most RO models. The importance of taps in RO water purifier spares parts we can understand when leakage started.
---
Related Article: